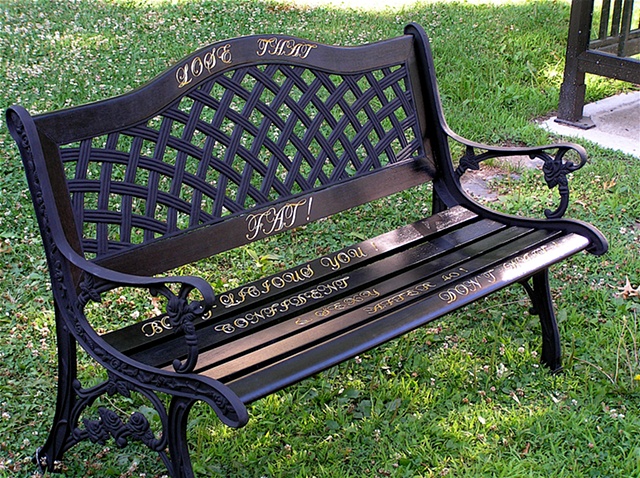 "Comfort Zone"
Kingston Sculpture Biennial, Kingston, NY

Park bench, carved script, 23K Gold leaf
lifesize
2007
"Iain Machell confounds our assumptions of how things ought to be with his park bench, a resting place he titles "Comfort Zone" and has engraved with headlines from popular magazines. Pointedly reminding us of our inability to measure up in terms of appearance or accomplishments, the phrases render the bench decidedly uncomfortable for occupants."
Janet Riker, Exhibition Curator, Director of University Art Museum, SUNY Albany.
TEXT: Lose that fat! Body-licious you! Confident & sexy after 40! Don't wait!