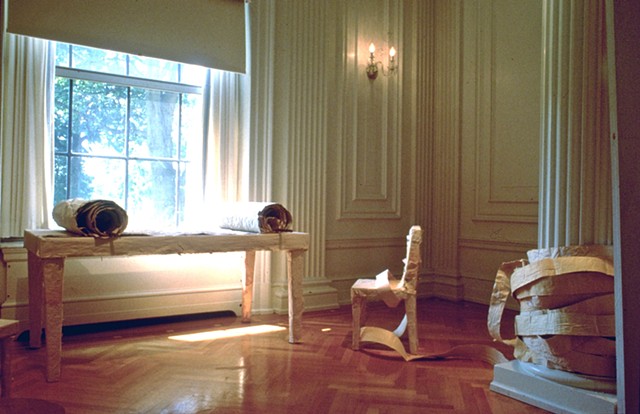 Site-Specific Installation "The Waiting Room", Governor's Mansion, Charleston, WV
cast paper, furniture, text from T.S. Eliot's "The Waste Land"
variable dimensions
1994
For the Governor's Arts & Letters Series, a waiting room was created with rolls of crusty cast paper laid out on a table and wrapping the nearby columns. Who's waiting for what?